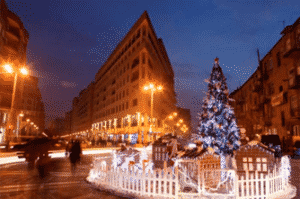 New Year and Christmas holidays in Armenia have a unique way of celebration. The traditional celebration of New Year and Christmas are fantastic but Armenians do not exclude also trying new ways of having fun on these days.
Let's discover more about Armenian New Year, Christmas, why to choose Armenia, where to go and what to do during these lovely holidays.
Armenian New Year celebration always starts on the evening of December 31st and continue throughout January 1st. There are many traditions and customs which are the same in many countries: such traditions as fireworks, parties, traditional dishes and so on.